Was facebook chatting to Mum last week and she asked if Ray and I wanted to come try the new dumpling place down the road from her house. Ray had just been to the surgeon that morning to get his wisdom tooth wound debrided and stitched back up again so I wasn't sure if he'd be up for this. His answer was... "YES!". So over we went to Yang Yang Noodles and Dumplings (133 Canterbury Road, Heathmont). We were the first customers dining in that evening, and the family who runs the shop was sitting at a table preparing dumplings. At least we knew they were fresh! The place certainly had the newly painted/refurbished smell to it, but after a while you don't really notice. By the time we finished our meal the restaurant was quite full, surprisingly as it was one of the first days of opening. It was also quite popular for takeaway. Anyway, onto the food. Photos taken on my Samsung Galaxy.
Shanghai noodles: yummy, oily as to be expected. Would prefer more vegies in it though.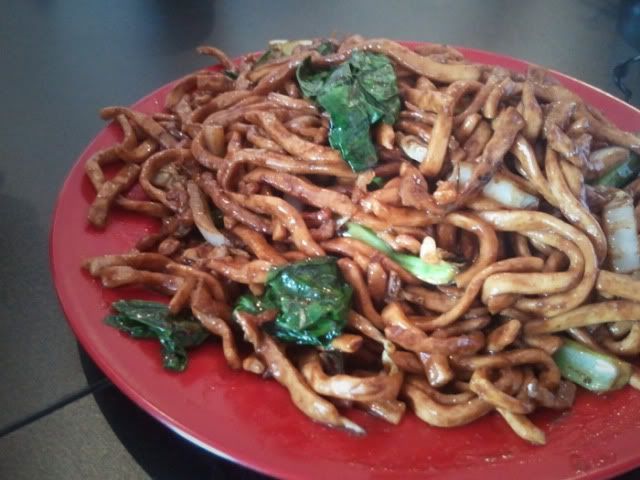 Vegetarian dumplings: delicious, dumpling skin very good thickness (not too thick).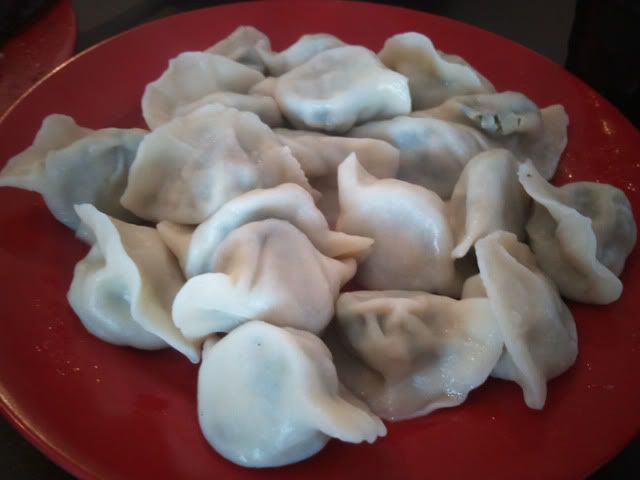 Chicken and prawn dumplings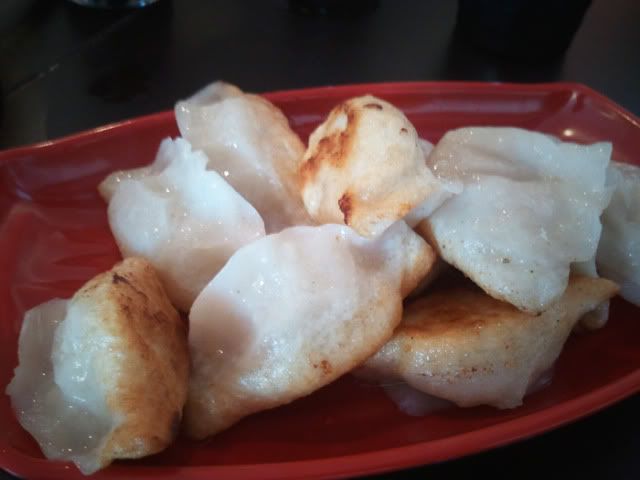 Dumplings in hot and sour soup: I liked the taste, Ray and mum said they would have prefered the soup more sour. This was mentioned to the staff and they said to let them know next time we dine there and they can make it to individual taste. I liked these dumplings too. It was a pretty big bowl, had about 10 dumplings in there.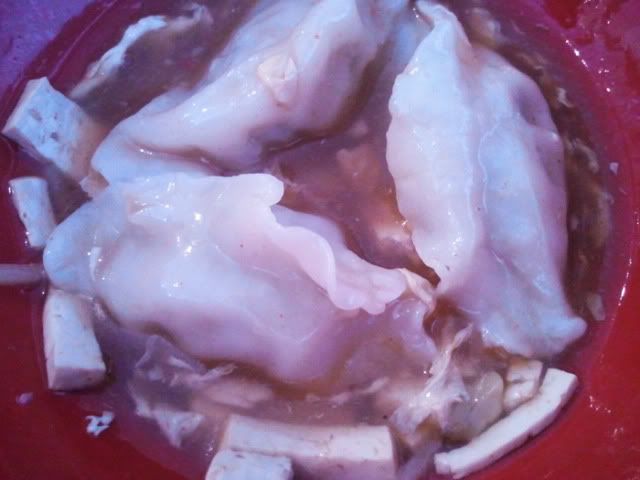 Mini pork buns: These were supposed to be like xiao long bao - the soup dumplings. Mine had a little bit of soup, but some of them didn't seem to have any. Probably wouldn't get this dish again.
Taro pancake: wasn't sure what this was going to be, but it was very tasty, a little sweet. Good to have at the end as a dessert.
I didn't note the individual prices but there was enough food for the five of us and it came to less than $50 (we only had tea, didn't purchase any additional drinks). All in all a good experience and I will be returning for more, especially as it is so much closer for us than driving to Box Hill or the city. I think this restaurant also has a sister one in Bayswater which we will have to try out too!