So I'm starting a new and hopefully regular segment on my blog - Flashback Friday! Ray and I have done a bit of travelling over the 7.5 years we've been together before I started blogging, so I'm going to share some of those wonderful places with you here. And maybe Flashback Friday will also involve looking back at some other moments in our lives, not sure where I'm going to go with it yet!
So for the first Flasback, we go to Turtle Island in Malaysia! We were there back in April this year just before we got married, and it was such a special and unique experience. We flew into Sandakan from Kota Kinabalu that morning, and were met by our driver/guide Lawrence from Amazing Borneo Tours. He was a funny guy, very sarcastic sense of humour and we loved it.
From there we hopped on a little boat for a couple of hours to get to the island. It started off as a nice sunny day, but as we neared the island the storm clouds were in and before we knew it, the rain was bucketing down. It only lasted a couple of hours though which was fine as we needed a bit of a rest and then we spent the rest of the afternoon relaxing on the beach.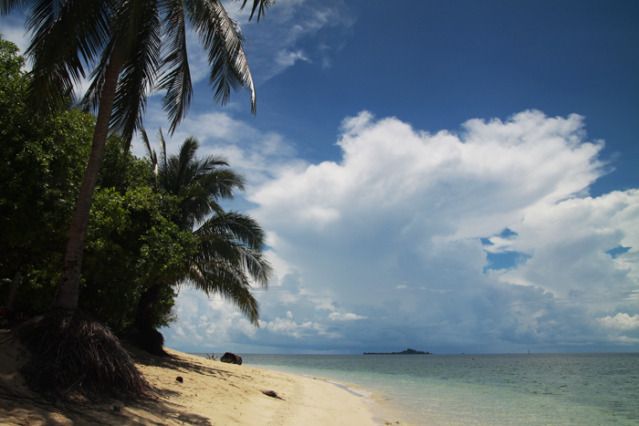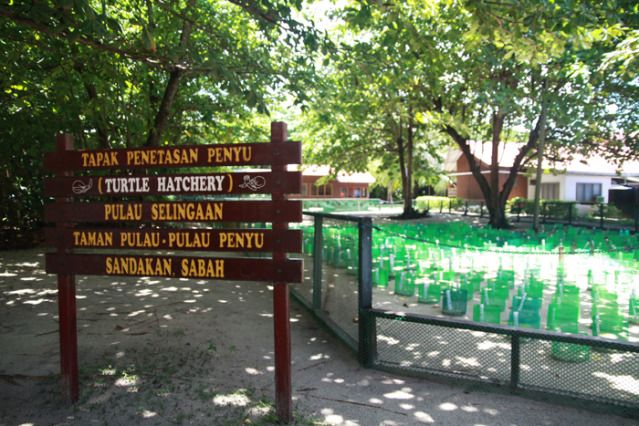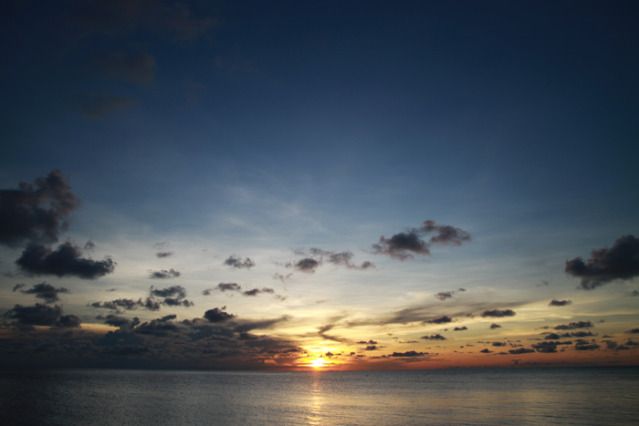 The accommodation was very basic, but the included meals were delish! After dinner we watched an educational video about the turtles, and I was so shocked by their mating habits. Apparently the females get latched onto by the male, sometimes a whole group of males taking turns and the poor female doesn't get a chance to go to the surface to breathe and she drowns :( So sad. Once the video was over we were told to wait around until the call came from the ranger "turtle time!". Apparently you can be waiting all night but we were lucky not to be waiting very long at all. There was heaps of turtles on the beach but it's important not to disturb them while they are laying as it can scare them off. The ranger brought us to a female who had already been laying for a few hours and was nearly done so we could take photos and see the eggs being laid. The rangers then take the eggs to the hatchery where they are protected from predators and from other laying mothers who could accidentally dig them up. This gives the eggs the best chance of survival.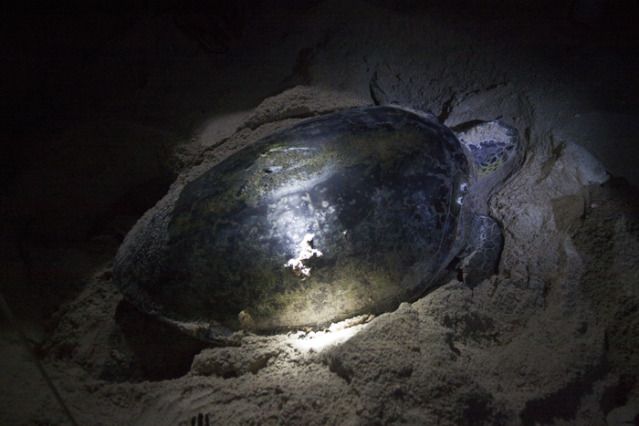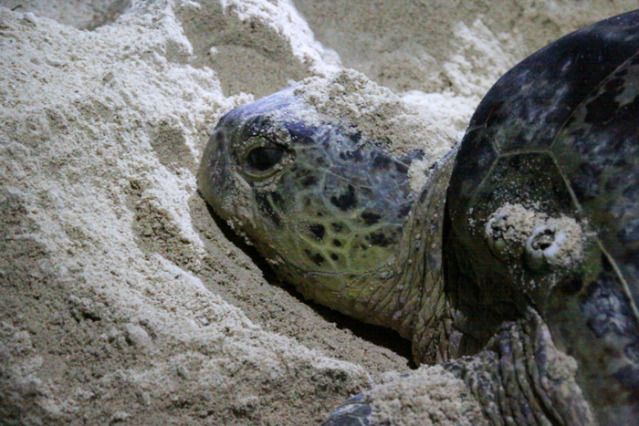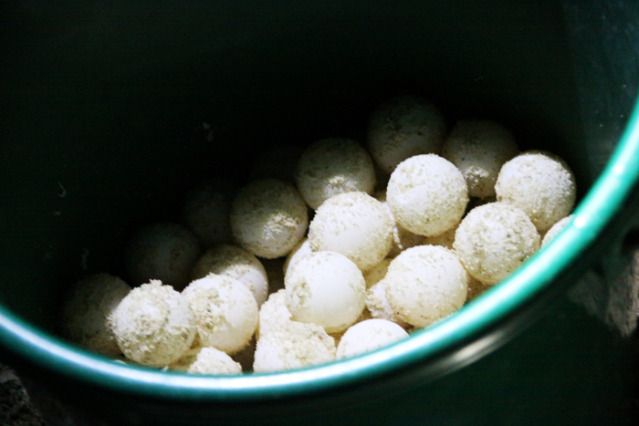 After we watched the ranger bury the eggs at the hatchery, we went to another section where the babies had hatched. Cutest thing ever! The rangers put them in a basket and then we went out to the beach to release them. Some got confused and went the wrong way and we got to help them go out to sea. I didn't get to touch one but Ray did and he said it was surprisingly fluffy!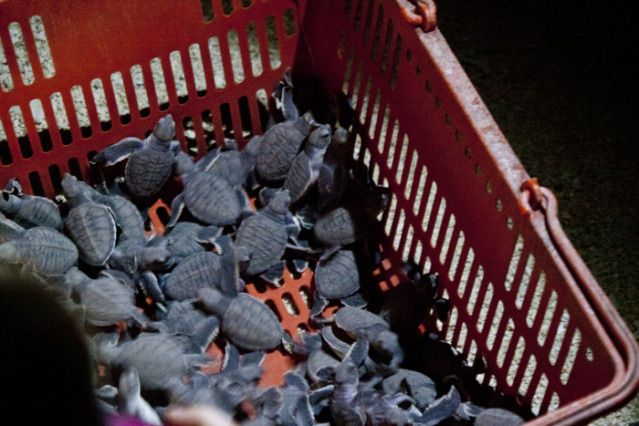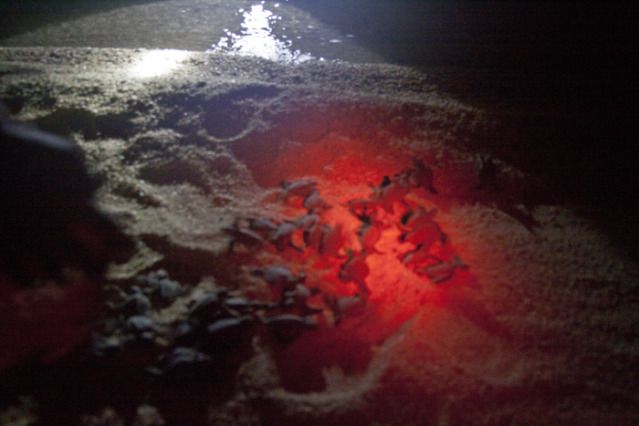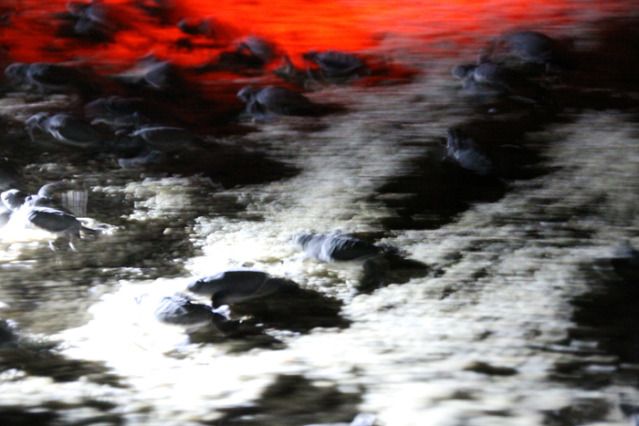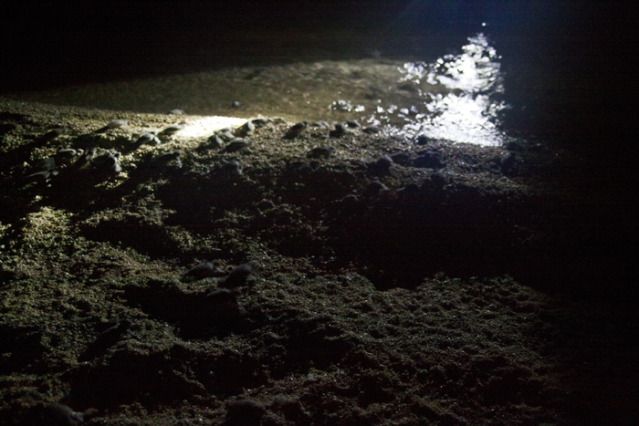 Once they had all gone that was the end of our turtle time. I'm hoping when we go to Hawaii later this year we will get a chance to snorkel with the turtles. I think they are so amazing!