On Friday night we had a fun girls night in making dumplings for dinner. We didn't make the dumpling skin from scratch though, we just bought packet ones (1kg of dumpling skins!!!).
Here are the recipes we loosely followed:
- Garlic, Pork & Chives Dumplings
- Vegetarian Dumplings
They turned out pretty well, we did a mix of steamed and pan fried, and figured out a few things we will do better next time (like read the whole recipe first!). And next time we might even spend the day making our own dumpling skins from scratch. The packet skins are noticeably drier than fresh ones, so I think they will taste 10 times better if we make them ourselves.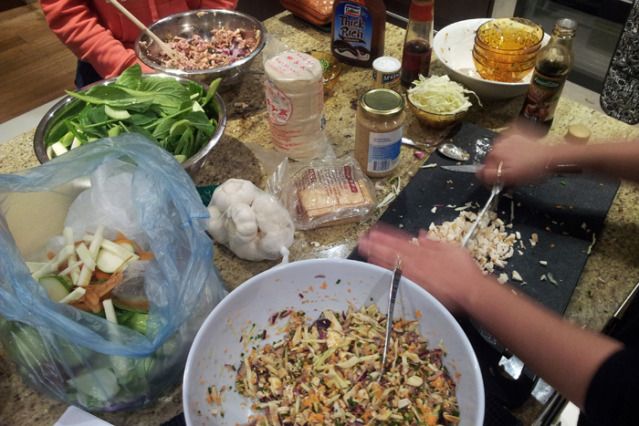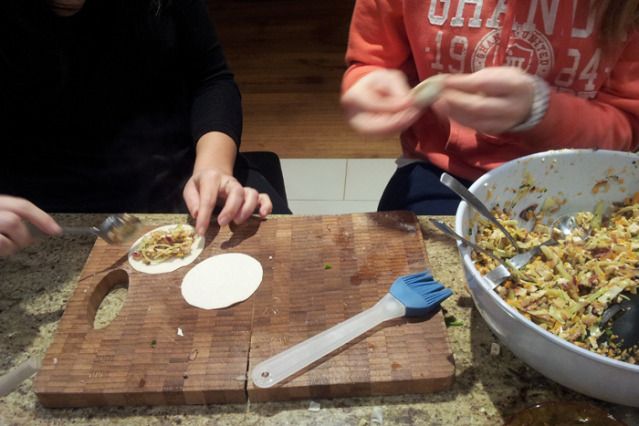 Getting a bit creative with our technique...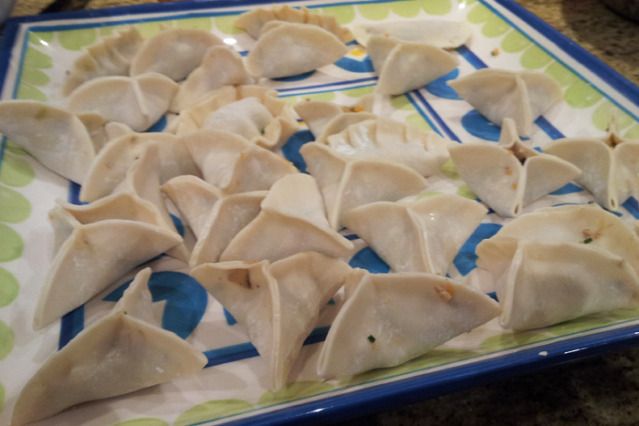 Cooking: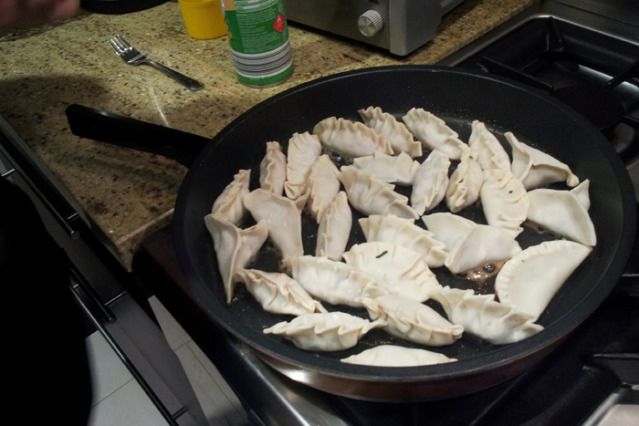 The finished product: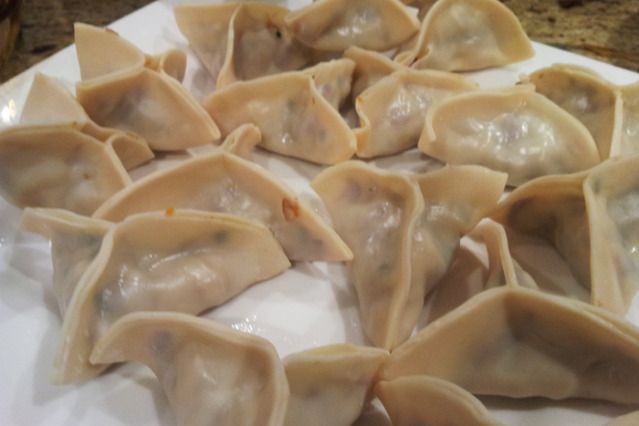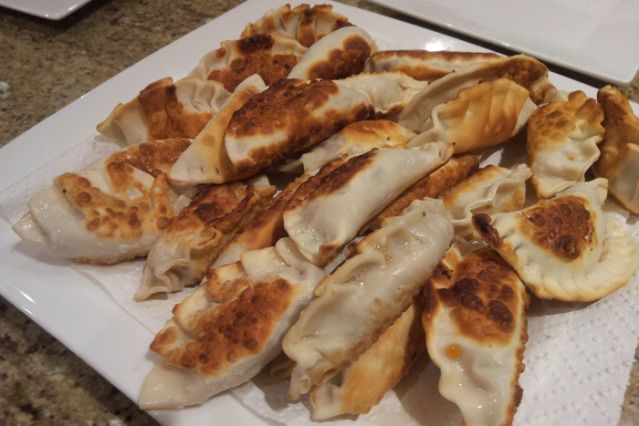 It was a lot of fun making them, and a lot more economical too. OK, so they are not quite to the standard of Hutong, but still tasty! We didn't count exactly how many dumplings there were, but I would say there was definitely over 100. And we ate most of them. We also had some chinese vegies too and the total cost was about $40 for all the food. For five people. So go on, get cooking!