A couple of weekends ago (yes I am a bit slow with my blogging!) the husband was off in Queensland for a work conference and I was home all alonesome with Quorra. It was actually the first time we've been apart since we moved in together so I was a bit lonely. Luckily I had plans to go out for my good friend Tim's birthday. I had suggested we go to Little Creatures Dining Hall as they serve Innocent Bystander pink Moscato there which is my favourite, as well as yummy beer for the boys so everyone wins!
They do take bookings for groups, however you must all dine from the set menu which was a little bit pricey for us. So a few of us headed over to try and get a table before the rest of the group came. We were there from about 6:15pm, and waited til around 7:30pm for a table for 12. So if you don't have a group booking I would say you need to be there at around 5pm to get a table or you will be waiting forever like us, the place was packed! We grabbed a few drinks at the bar while we waited for a table. It was a bit annoying seeing quite a few empty tables while we were waiting but I suppose they must have been booked for a later time.
The place has an industrial warehouse feel to it, with a bar along one side and booths and clusters of tables taking up the rest of the space. There was a mix of people there, some families with young kids, a few cougars on the prowl and your typical hipstery types.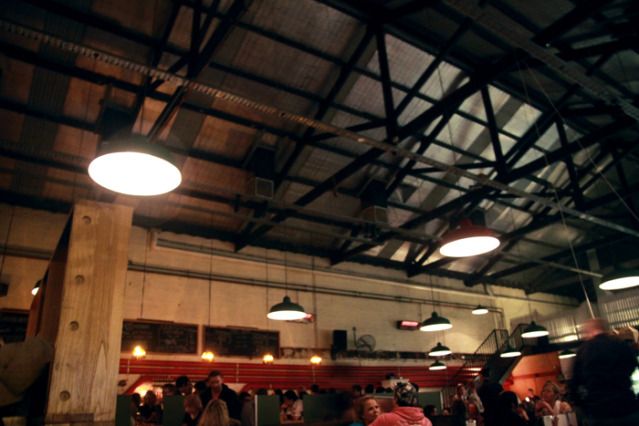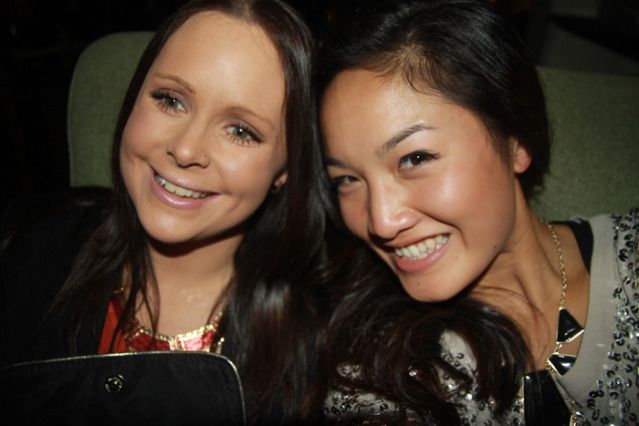 We all ordered pizzas (sorry was too hungry to take photos) and there was plenty of beer and wine flowing. I had a couple of pints of the cider on tap which was quite refreshing. Besides the long wait for a table I quite enjoyed the dinner there, pizza was tasty and filling and you can't go wrong with pink Moscato.
After dinner I popped my camera and jacket in my friend Kate's car (which had been slapped with a parking fine... unlucky!) and we headed over to the Night Cat for a few hours of funky dancing to the live band. I loved the vibe there, and worked up a bit of sweat on the d-floor! All in all a fun night out which pretty rare for me these days I'm such a nanna - speaking of which I have an upcoming post about our bingo night plus my crochet work is coming along nicely!
Instagram pic from my friend @bunkabanks. Bongos = partyyyy!