I came home on Thursday after work to this...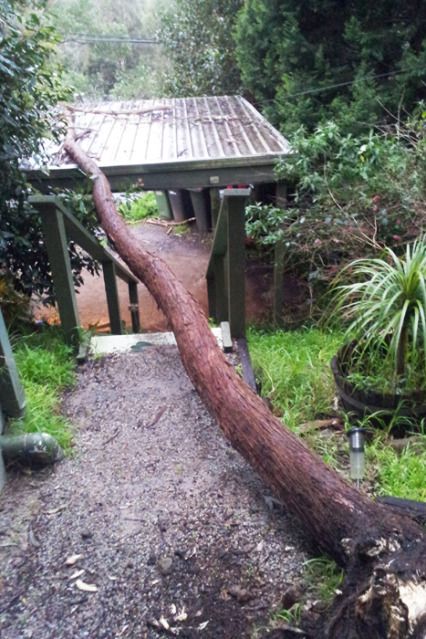 Luckily it didn't do much damage, just dinted the guttering on the carport a little. And on the plus side, we will have a good supply of firewood once it's chopped up and dried out. Melbourne has been having some shocking weather lately, I cannot wait til summer and cannot wait til daylight savings starts! Ray spent this morning getting the fallen tree off the carport roof with the help of his dad, while I headed off to Miss Fox to get my lash extensions refilled. I last had a refill three weeks ago which I was horrendously late for, so I made sure I was nice and early this time. The refill sessions go for 30 minutes, if a lot of lashes have fallen out you can extend the session. Here's some poor quality photos from the front camera of my phone: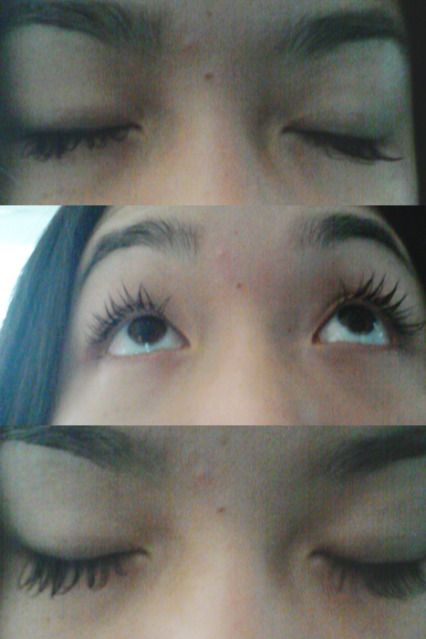 And lastly, I am a bit slow to jump on the bandwagon, but I now have me a twitter account! And I'm loving it.
My username is @tranasaurus_rex so please shoot me a tweet!