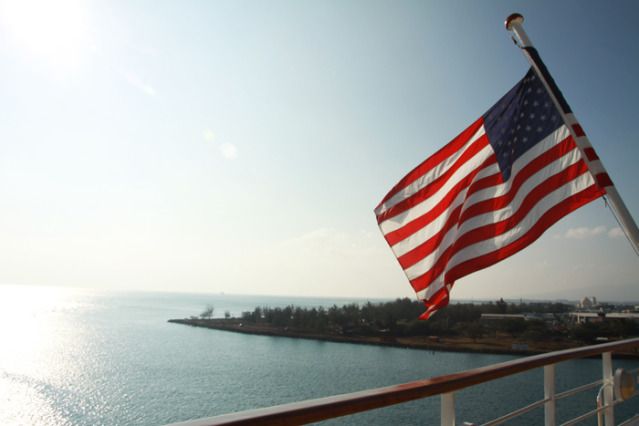 From the Philippines we flew with Hawaiian Airlines to Honolulu. The flight went well, I just tried to sleep as much as I could. The weather in Honolulu was just gorgeous considering it is their winter now. We caught a taxi over to the Pier from the airport (approx $25 USD), went through the baggage drop off, got lei-ed, checked in and on the boat we went. We spent the rest of the afternoon walking around and getting orientated to the ship.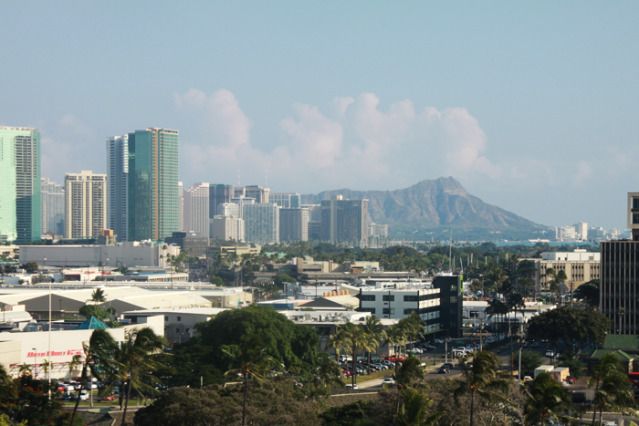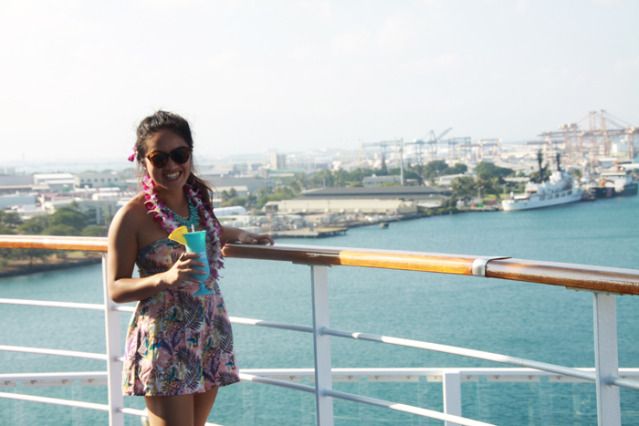 The Pride of America is getting renovated early next year, but I have to say I thought it was still in pretty good shape. This was our first time on a cruise ship and we both loved it. I did feel a bit unwell the first evening when we first set sail, but after that I got the hang of it.
We had a balcony room which I could not imagine going without. The rooms are quite small and I personally would feel very claustrophobic in a tiny room with no window. It was nice to be able to get some fresh air on our little balcony, especially the night I was feeling ill. I have to say, the water pressure in the shower was surprisingly good! When we booked there was a promotion on so we had a complimentary bottle of wine waiting for us, along with some chocolate dipped straweberries which was really lovely. We also had a complimentary dinner at the Italian Restaurant (I believe it's normally $15 per person to dine there), and were given $125 on board credit due to the prices dropping. My sister in law and her husband also did the cruise with us, and they got upgraded to a balcony room from an obstructed oceanview room.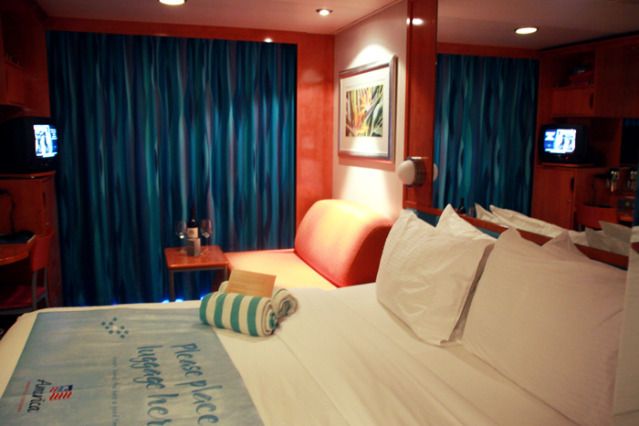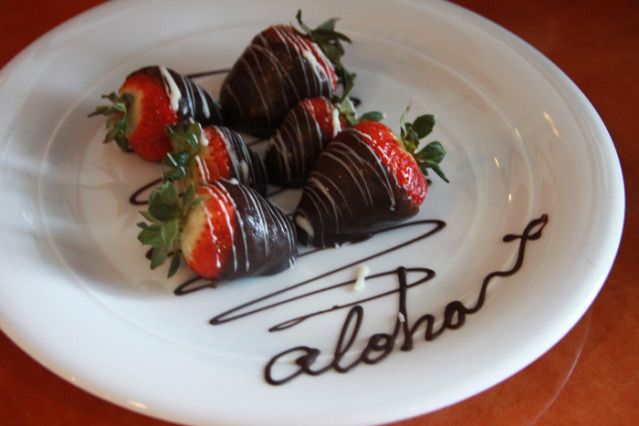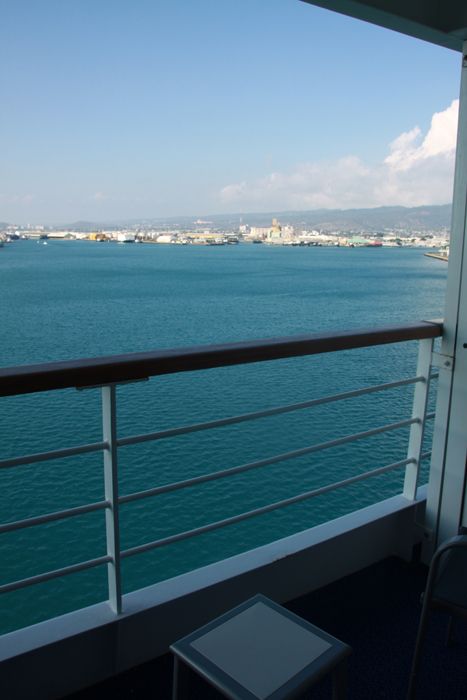 In terms of dining, we mostly ate at either the Liberty or Skyline dining rooms. I enjoyed the "freestyle" dining, just showing up when we felt like it and having a table to ourselves. We never had to wait for a table. The food there was overall quite good, I did have a terrible gnocci one night though. When our server came by to check how the food was he did offer to get us another dish when he found out both SIL and I didn't like the gnocci. We declined though, but I hope the feedback about the meal went to the kitchen... On our first night we were told that the special on Wednesday was going to be lobster, I don't know what happened but there was no lobster :( Most of the other regional specialty dishes were very good though. I honestly did not feel hungry the whole week we were on the ship, and I think I put on a couple of kg's to show for it too! Every morning we had breakfast outside in the Aloha Lanai - no complaints there. There was plenty of food at the breakfast buffet, variety of hot food, fruits, pastries, breads.
Activities-wise there was always plenty going on to keep us entertained. We made good use of the shuffleboard, table tennis and board games room (Jenga on a rocky ship is fun!), checked out the karaoke, caught one of the shows on in the theatre, attended hula class and did a hula performance for our "graduation". Our bar of choice was the Waikiki bar, they had a nightly happy hour special on "well drinks". We had no idea what "well drinks" were and had to ask lol. They're just basic spirits with a mixer. The Aloha Lanai also had a happy hour with sangria which was to my taste (sweet). Pink's champagne lounge had a martini happy hour, we only managed to get one drink as it took a long time for us to get served and for the drinks to come out. They were pretty good drinks though, very strong.
On the last afternoon on the ship we went to the main pool. There was a volleyball match going on, so we could only go in the kids section which sucked. Bunch of little kids splashing everywhere who have probably pee-ed in the pool and I swear there was was snot floating about... No thanks! We headed to the small pool by the Waikiki bar which was a gazillion times better. Plus they will serve you drinks there too.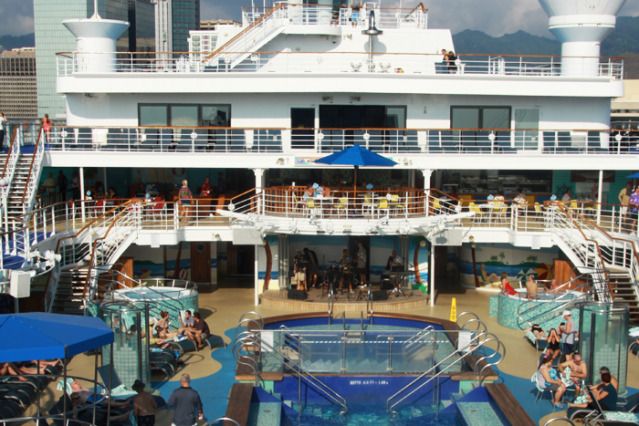 All in all, I had a great time on the ship, no real complaints from me! It was a great way to get around to the islands, but was more than just a floating hotel like some people have put it. Now I've caught the cruising bug and will hopefully get another chance to cruise in the future!