Hello blog world! I have been doing a lot of reading/lurking lately as opposed to writing... I have a problem with being a bit lazy when it comes to my holiday/travel posts, which is unfortunate as I have a terrible memory. So I really need to get these written before I forget it all! The first stop of the cruise was Maui, our ship docked in Kahului. I'd like to go back to Maui again if the opportunity ever arises and do some more hiking, there wasn't really enough time as we were only there a day and a half.
So the first day we took it easy, caught a free shuttle from the pier to Queen Ka'ahumanu Center where we caught Bus #20 to Lahaina. You can see the bus timetable here. We purchased a bus pass for $4 per person, as opposed to $2 per bus ride. Having a pass also means you get on the bus first and can get a seat as they can get busy, especially when everyone else on the ship has the same idea as you... From Lahaina we got on Bus #25 to Kaanapali as I heard the beach was nice there with good snorkelling. Unfortunately, we didn't have the best weather and it was very windy so we didn't spend much time on the beach. We decided to have lunch at the Hula Grill which was delicious. We were hoping to have the Hula Pie for dessert but they don't serve it at the Hula Grill in Lahaina, I think they do serve it in Waikiki though. Anyway we ordered the ice cream sandwich instead which was gigantic. Our server looked at us two little asians and pretty much challenged us to finish it all... challenge completed!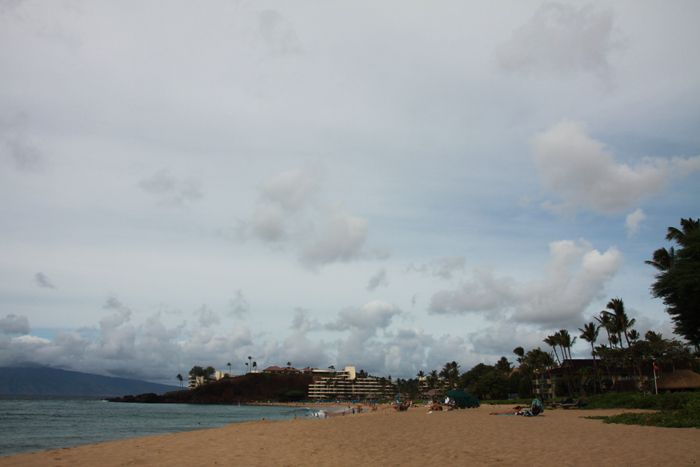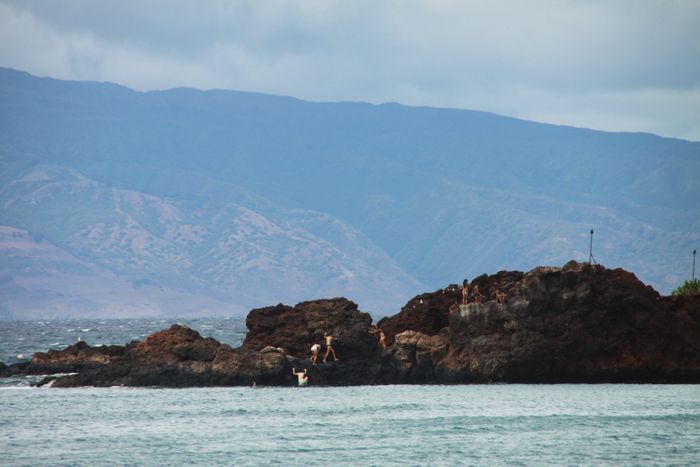 "Black Rock"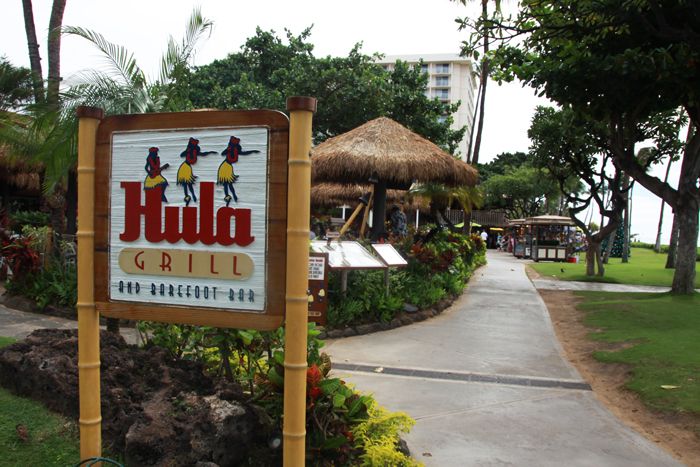 First of many Mai Tai's!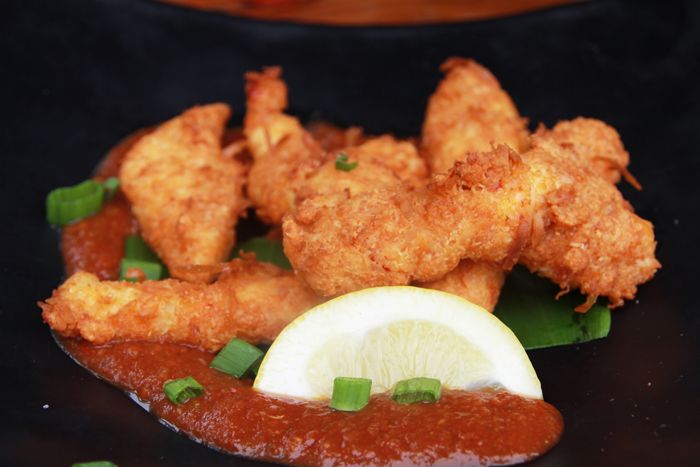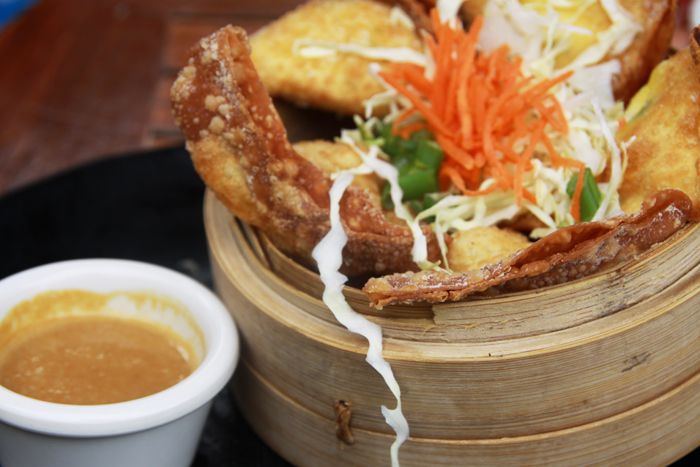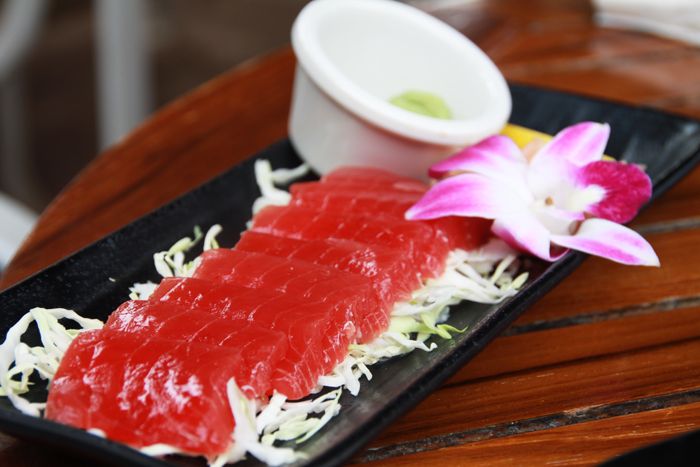 We did a bit of shopping around Whaler'
s Village, we had just missed the Black Friday sales unfortunately! There was still plenty of bargains to be had though!
From there we caught the bus back to have a look around Lahaina town before the luau. There was a lot of gift shops along the strip there, it was quite a cute little area.
Then we hopped back on the bus again (after taking some typical touristy shots with this statue across the rd from the bus stop) and got off at the Cannery Mall which was just across the road from the Old Lahaina Luau.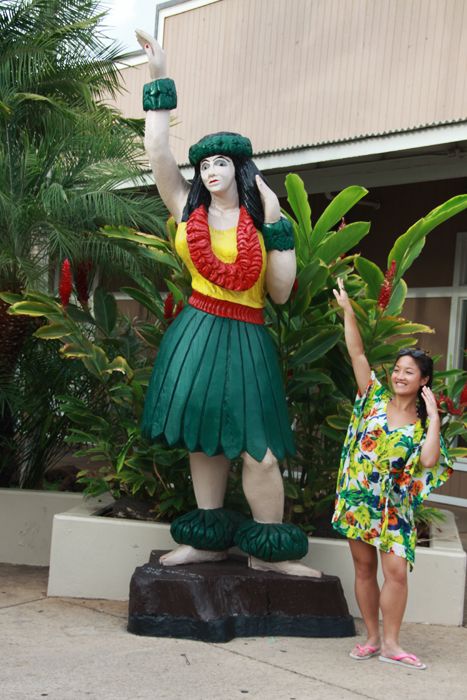 Spotted this dude riding around town yelling at his parrot...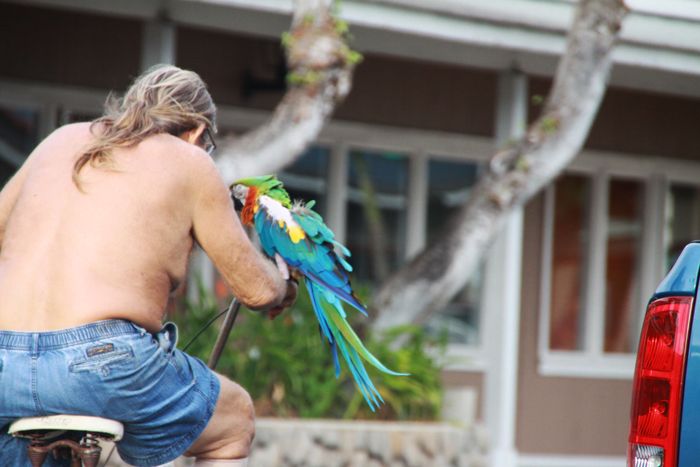 More on the luau in my next post!