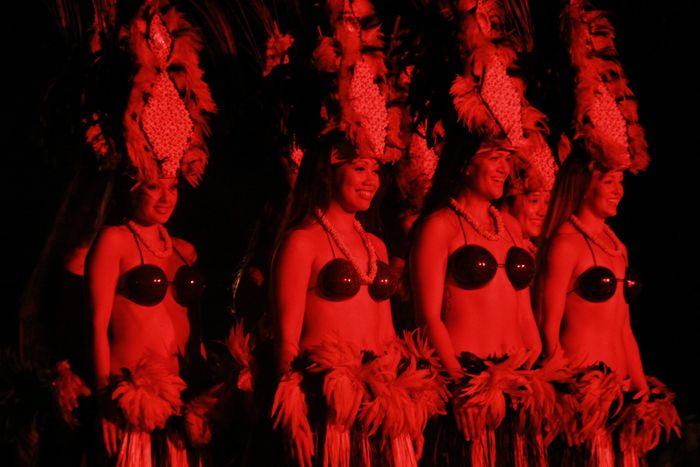 From what I could gather, this is one of the better luaus to go to in Hawaii, so we had to do it! It's the first luau we've ever been to, so don't really have anything to compare, but I have to say I had a great time.
I had booked our spots a month or so earlier, and we had great seats. The closest to the stage is the "traditional" seating, which is cushions on the floor. The other option is table and chairs, which we took as BIL wouldn't be able to handle sitting on the floor for 2-3 hours. I was glad we went with this option as it was a lot more comfortable than what I imagine the floor to be. There are two tiers of tables, with eight seated on each. We were on the first tier with the seats closest to the stage so we had the best view!
We paid for our tickets then went in and were greeted with a fresh lei and a mai-tai.
Before the dinner and show, you can walk around and participate in various activites such as learning a few hula steps, playing a traditional game, browsing the craft items they had for sale and taking in the beautiful sunset. There were professional photographers around but we just took our own pics, and helped other couples take their photos as well - I always like to offer to do this, and usually they will then offer to take our pic for us in return.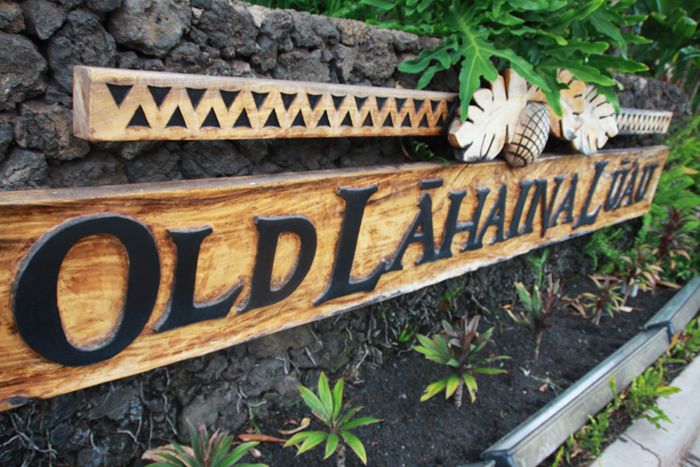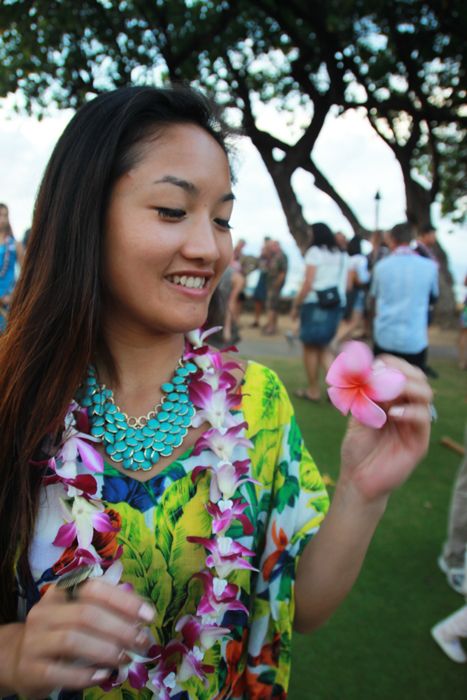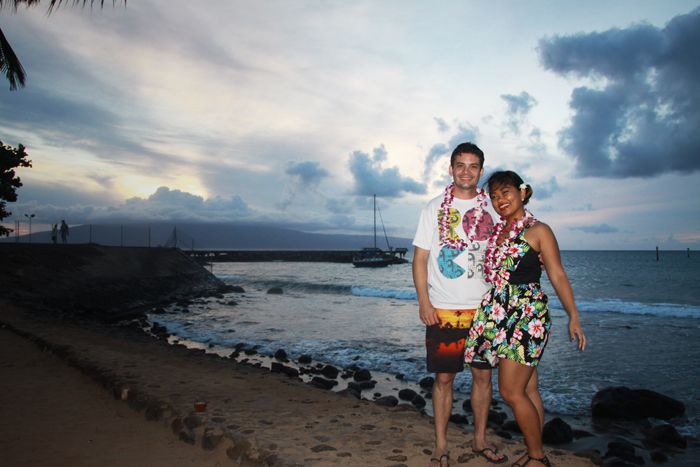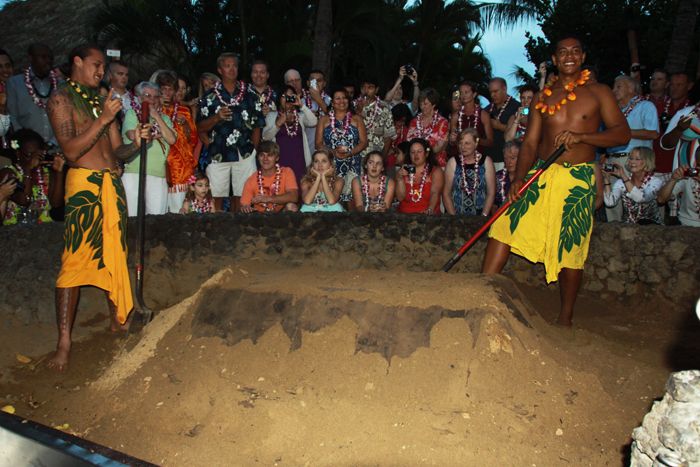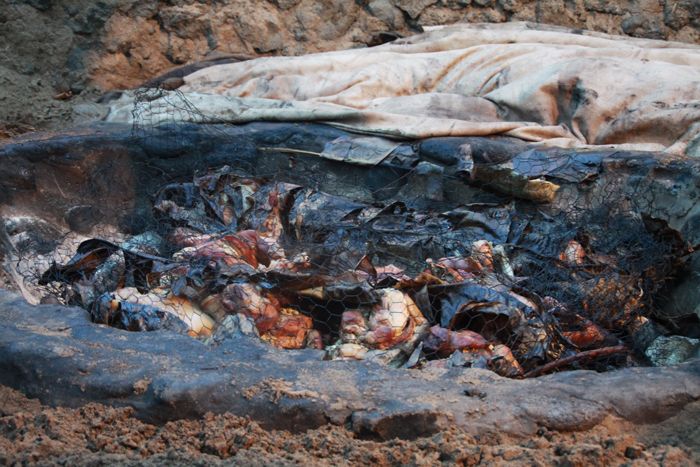 They did the unearthing of the kalua pig from the imu, which is really just a couple of guys digging at some dirt but they did make it as entertaining as they could. We then sat down and set ourselves up with lots of cocktails. I have to say as the night went on they seemed watered down, as I had A LOT and was not even tipsy?...
I thought the food was great, I tried to have a little bit of everything, my favourite was the pork though. It was very well organised with one table going up at a time to avoid queues, and there was plenty of food for everyone including seconds. Desserts were brought to the table, enough for one of each type per person. I was bursting by that stage and couldn't even finish the little dessert.
The dancers were phenomenal, the costumes were just beautiful, add in the live music and gorgeous outdoor setting and you can't go wrong. Luckily it didn't rain, I'm not too sure what happens in that instance as there is no shelter... perhaps ponchos would be given out?
I had heard that this was on of the the most authentic luaus as they only do Hawaiian hula, but they did do some Tahitian. No complaints from me though as I love Tahitian dance! I believe other luaus do some fire twirling, none of that here. The length of the performance was just right, not too short, not too long.
Afterwards you could meet some of the performers and get your pictures with them. We rushed out though, as we were hoping to catch the last bus back to Kahalui to avoid the $70-80 cab fare. We ended up catching a cab to the bus stop and made it in plenty of time. Once we arrived in Kahalui, there was no cabs to be found so we just ended up walking back from the mall to the ship which only took 10-15 minutes.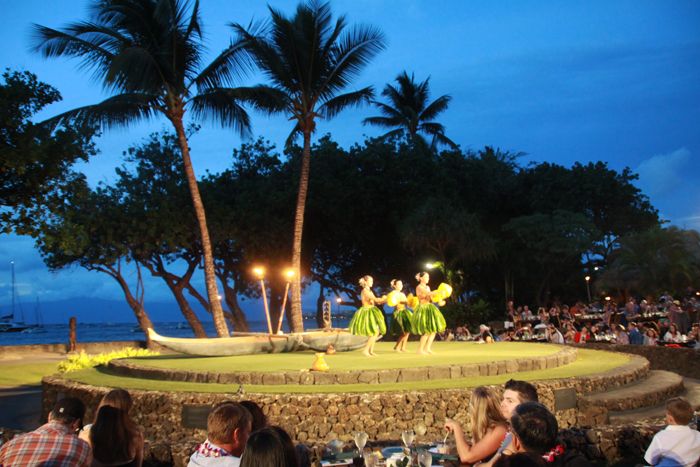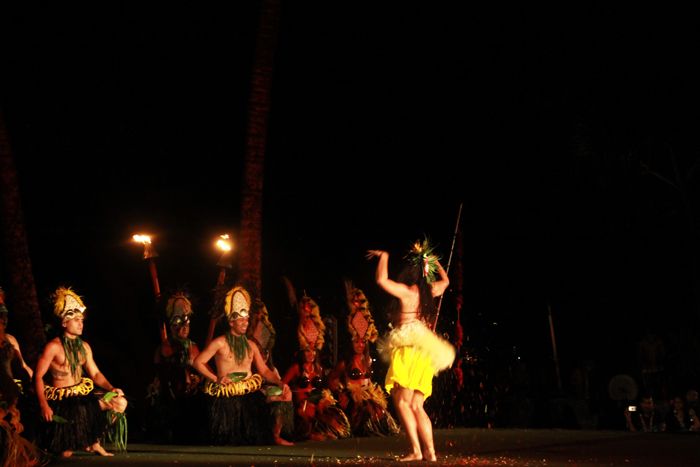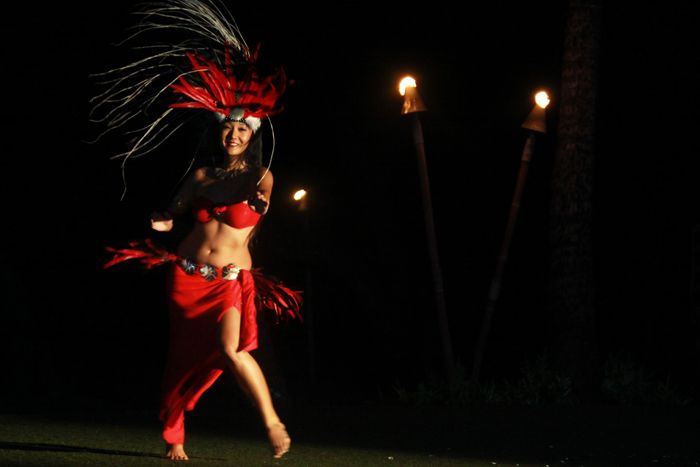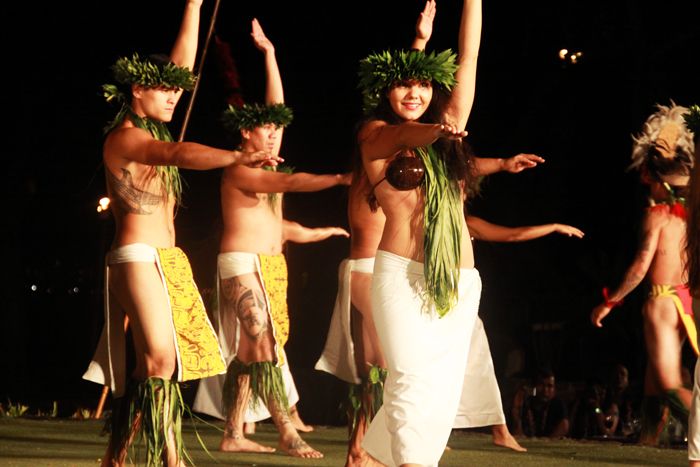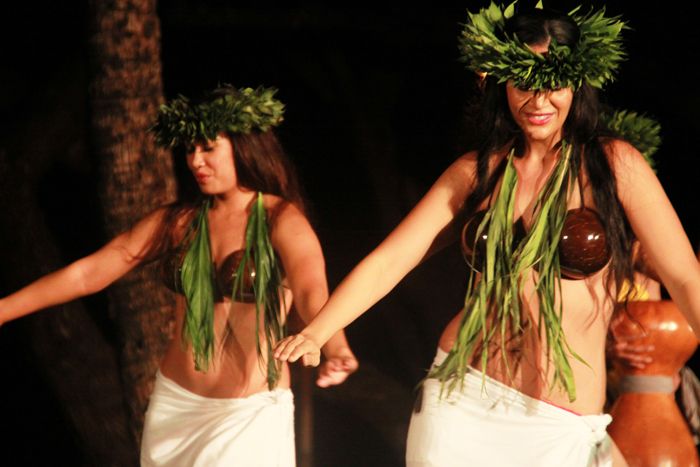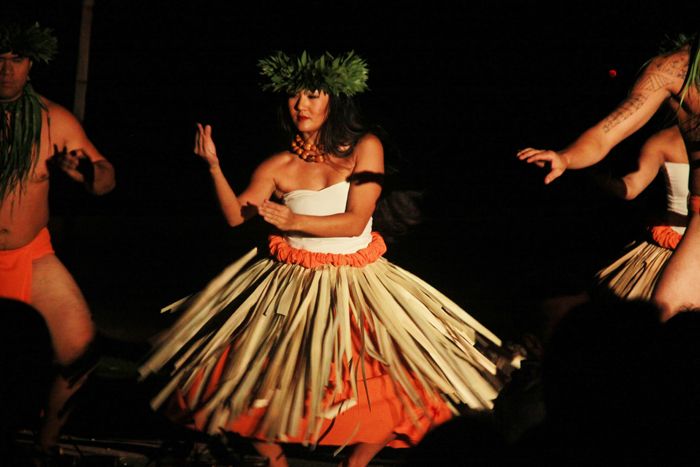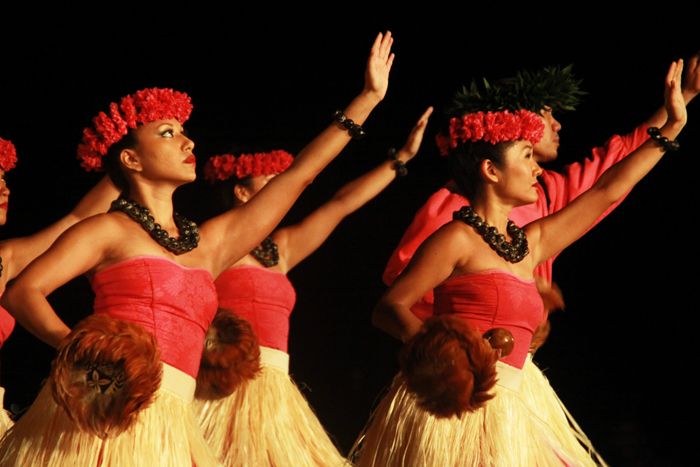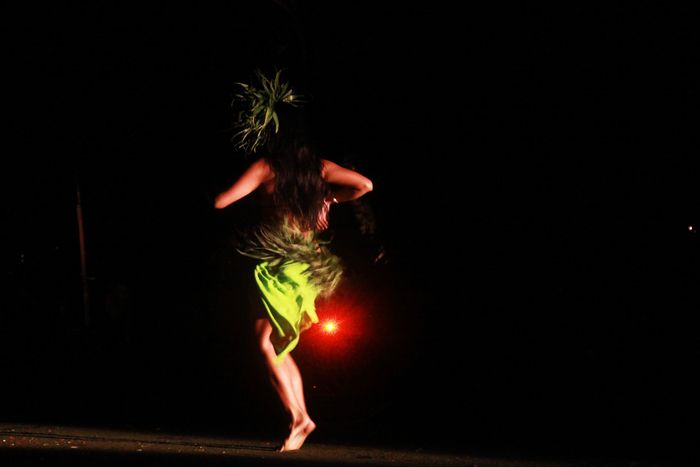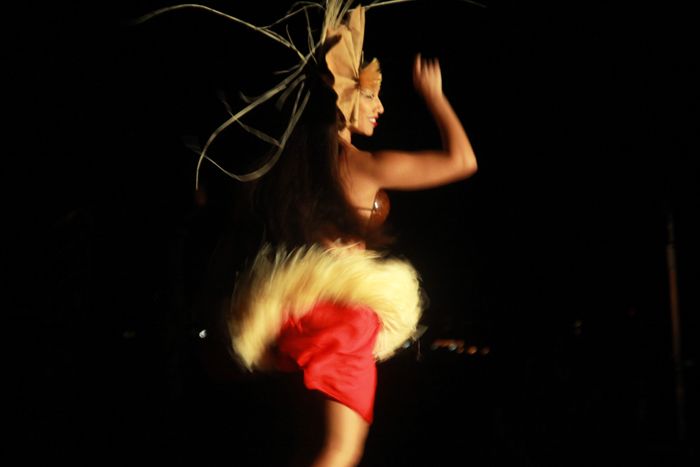 I loved the luau, and would highly recommend it! Book early so you can get a good seat!