Hope you all enjoyed your Easter! Didn't get up to much myself, Ray and I both worked Good Friday, and he has been on call so we spent most of our time catching up on some movies we had yet to see, as well as a couple of old favourties (Wreck It Ralph - loved it, Brave - also good, Atlantis - enjoyed it, Princess and The Frog - OK, not the best Disney has had to offer, Hercules - my all time fave, Mulan - better than Princess and The Frog).
I also got around to doing the base coat on some more of our doors... slowly getting there. I hate getting a coat done and then thinking oh no I have to do another two of these... Even just having a the base coat on has made a huge improvement so I'm glad I'm finally getting this job done.
Last weekend we headed off to the Melbourne International Flower and Garden Show, Ray and I had never been before so were not sure what to expect. I thought it was just OK, to be honest I don't think I'll be going again. We did get a few ideas for our place, but it will probably be a while (think years) before we really get stuck into re-doing our yard. I'd like to get our laundry and the two bathrooms/toilets fixed up first.
Here's some pics I took on the day (just with my phone, was too lazy to lug around the proper camera):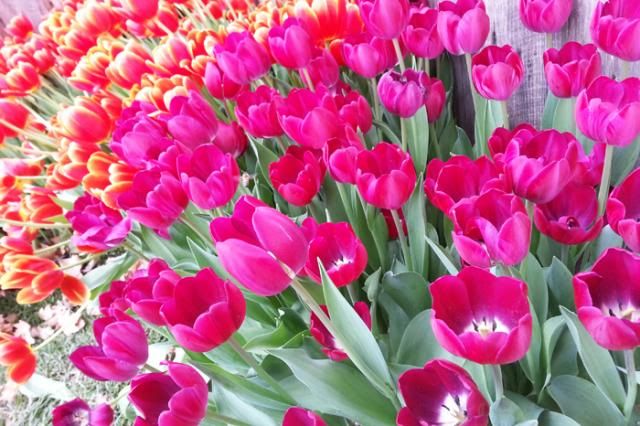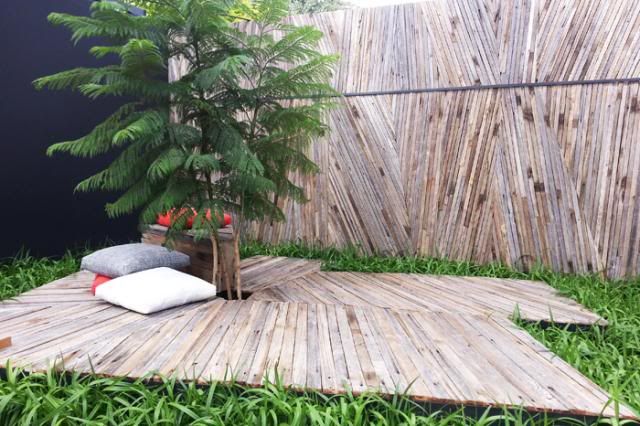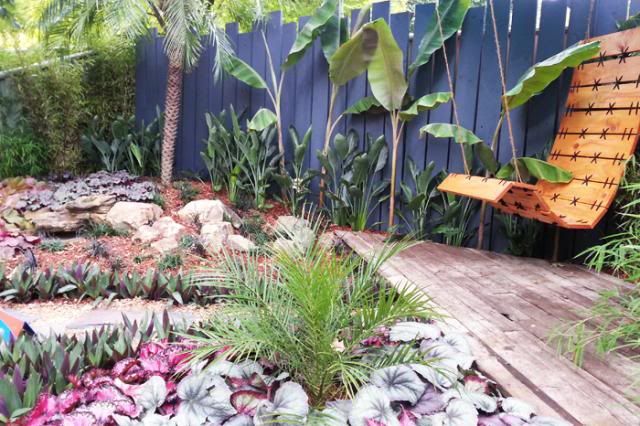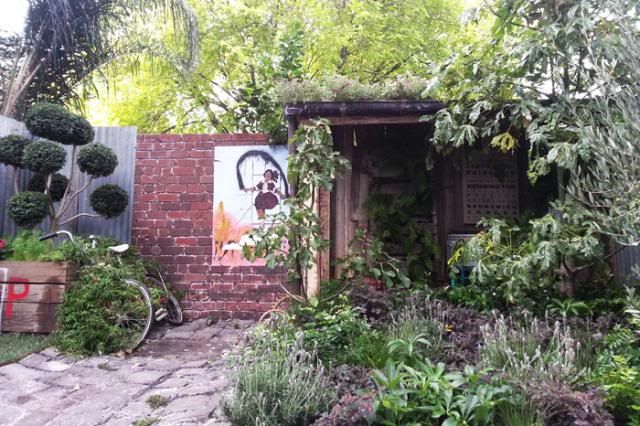 This was my favourite display, would love something like this at our place: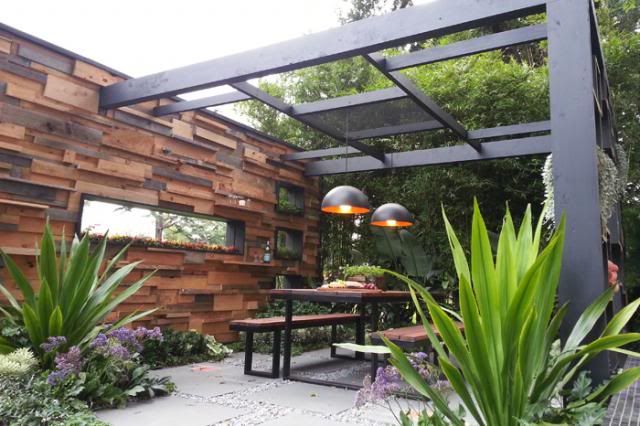 Not the hugest fan of this garden, but thought the phallic shaped cactus was funny... yep immature, I don't care!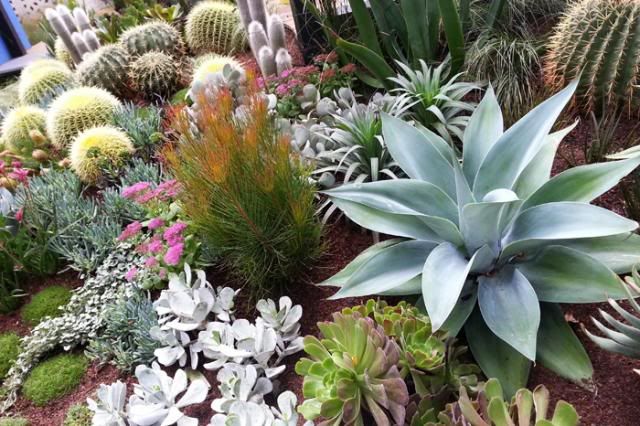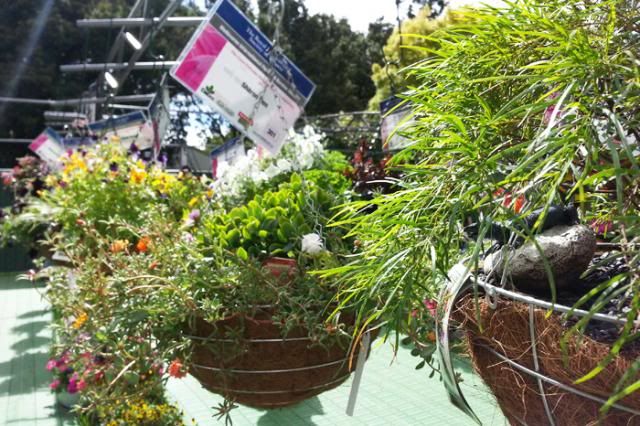 Yummy! I love these!
Imagine wearing this! How amazing would that be?!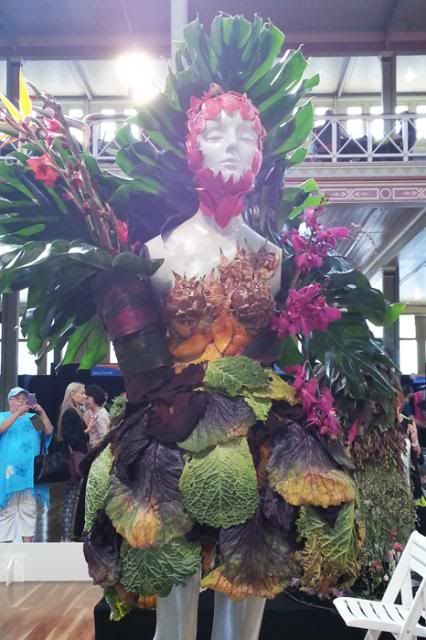 From my instagram
. David Austin roses. Every bridezilla's dream.
From Ray's Instagram:
You can foll
ow him
here
! (His in
stagram content is 95% our dog hehe).
Afterwards, we met up with some of my cousins for dinner at Pappa Rich in Glen Waverley. It was my first time there and I loved the food! Ever since we went to Malaysia I have been in love with the cuisine. I ordered the Curry Laksa, which tasted to me like what would be called a Curry Mee in Malaysia. I had the vegetarian option which had big chunks of eggplant, now normally I am not a fan but I actually really enjoyed the eggplant in this dish. I can't wait to go back! Husband had a Char Kway Teow, the flavours were good but the serving size seemed kind of small compared to the other dishes...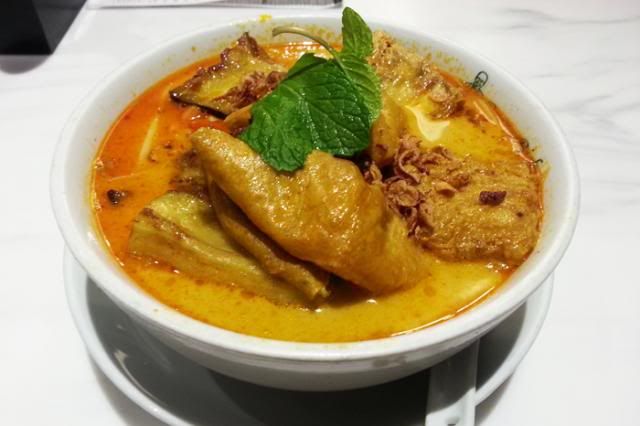 Another one f
rom
Ray's Instagram
:
And stole this one from my
cousin
Jennifer's Instagram
:
We did have to line up outside for a table, but we did go there knowing that as we had tried to call and make a booking for our group of 7 and were told there would be approx 30 mins wait. I think we ended up waiting around 15-20 minutes, it didn't seem too long anyway. The ordering system we had done before in Malaysia, you just write on the piece of paper what dishes you want, when you are ready you press the buzzer and a waiter comes over to take the paper and put your orders through. The food was served promptly. I would recommend giving this place a try, they also have branches in Doncaster, Chadstone, QV and Nunawading too.
As you may be able to tell, I love Instagram. Do you have instagram? Care to share your account? I love having new pics to look at!